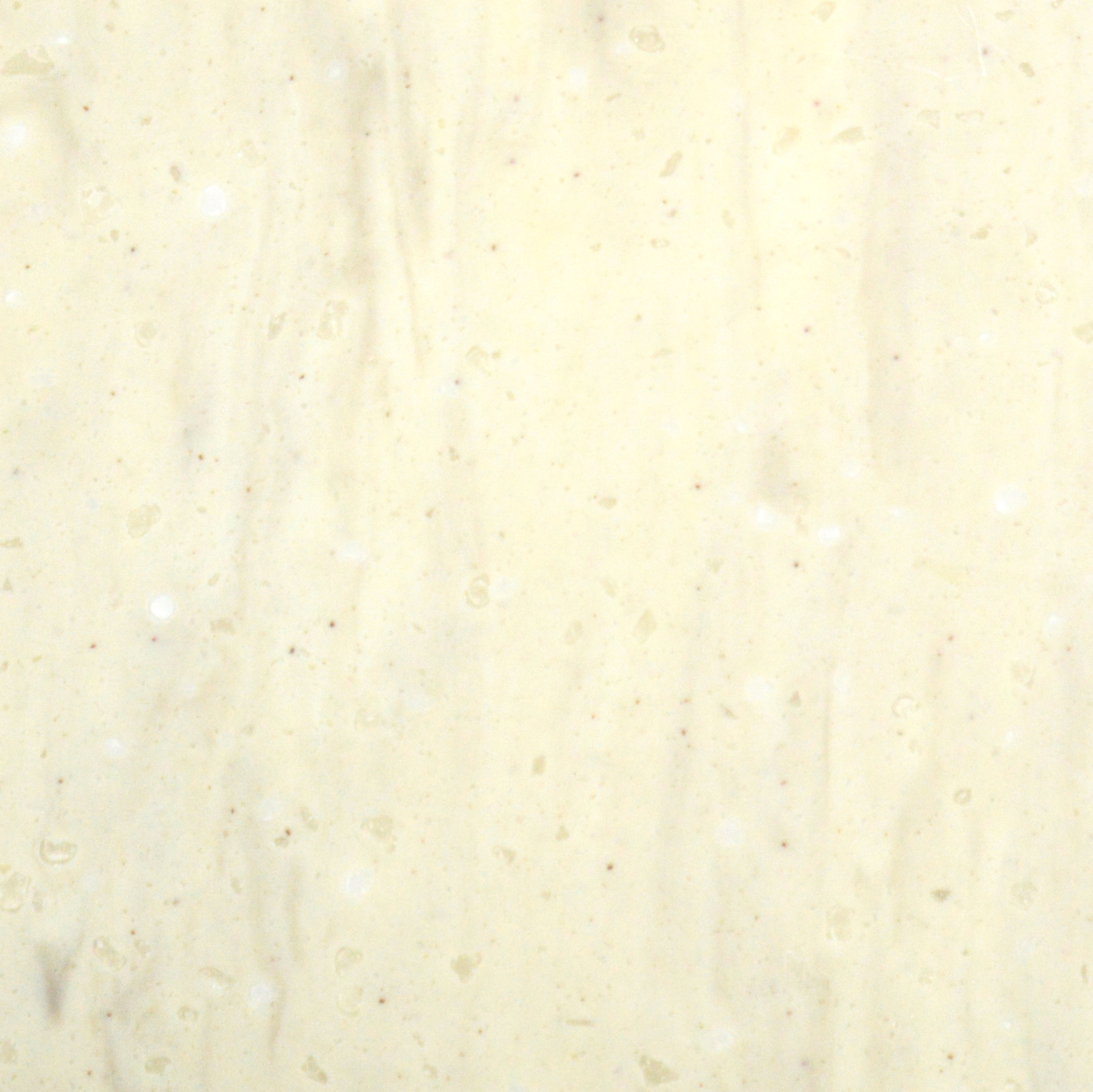 Shell
Product Code: V-004
Sheets are covered by a 10 year limited warranty by the manufacturer and not Tristone UK Limited. For further information, refer to the Tristone Warranty section.
Available Sheet Sizes
3680mm x 760mm x 12mm
Glue Match
M10 - Ivory Essence
Product Colour Match
For more information on colour matches, please contact the office directly
Tristone Solid Surfaces
Tristone is an acrylic solid surface, the ideal material that combines practicality, durability, and elegance. It is the perfect material that enables you to create a one-of-a-kind design for limitless self-expression and design possibilities.
Tristone is seamless, non-porous, resistant to heat, moisture and bacteria. Tristone can be thermoformed and joined seamlessly. Additionally, inconspicuous joins, integrated sinks, bowls and coved back splashes make Tristone the perfect choice for both residential and commercial applications. The design potential for Tristone is limitless.
Most of our products are made using Tristone Solid Surfacing, we also offer colour match thermoformed sinks and bowls.
Tristone Surfaces can be easily repaired to their original state without any evidence of damage.
Tristone is resistant to heat making it the ideal solution for kitchens, bathrooms, laboratories and many other installations.
Features of Tristone
Tristone is Hygienic
Tristone's non-porous acrylic surface has countless benefits; with its ability to join seamlessly it can fend off mildew, bacteria and other harmful germs and is stain resistant. As Tristone can be joined seamlessly it is the perfect worktop option for clinical environments.
Tristone is Practical
Tristone is the bespoke choice of the practical minded individual, providing a hygienic surface that is both durable and easy to maintain. Made from acrylic, it comes in a variety of colours at a competitive price whilst still offering the same "wow factor" that other high quality surfaces such as granite and solid stone products offer. It also offers more practicality when it comes to maintenance and is much easier to repair.